Llamageddon
26 February, 2022
0 Comments
---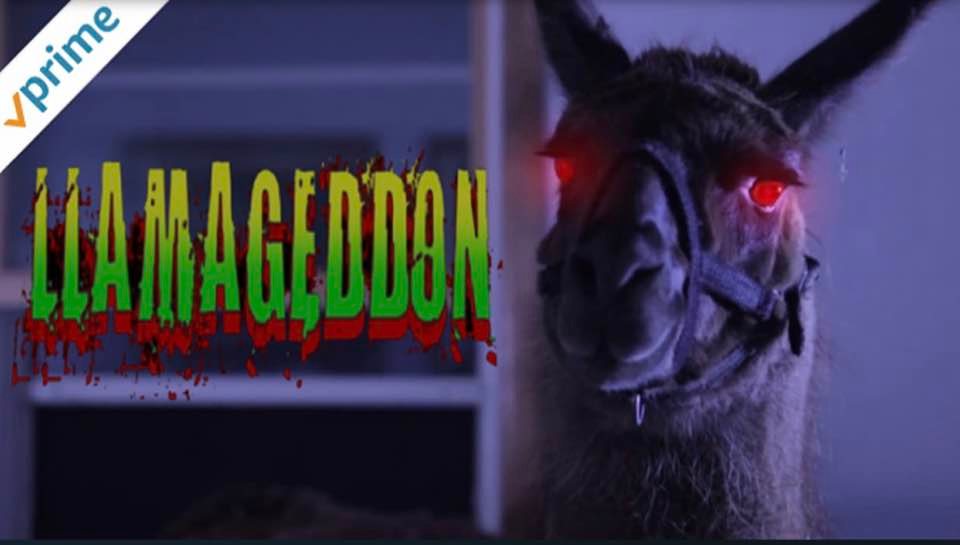 It's that time again.. Llamageddon! The budget for this movie was nearly nothing so it may be extra awful.
If you want to watch this it's available on Prime.
we start off with some animated exposition..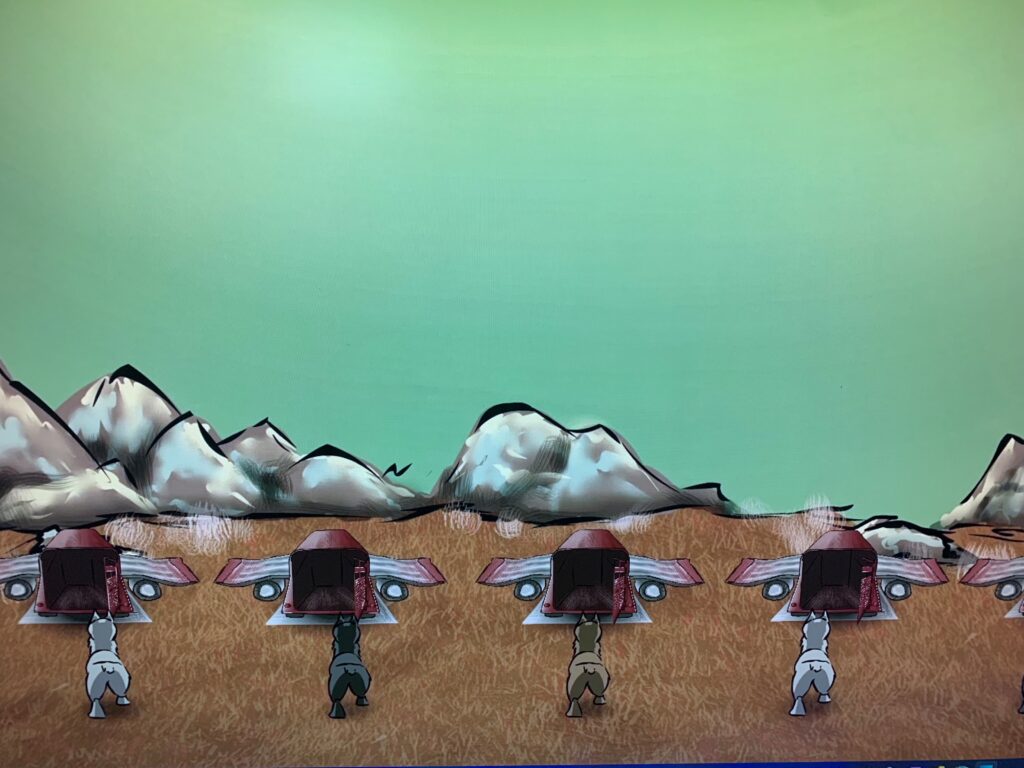 our evil llama antagonist is from space and it looks like they are on an invasion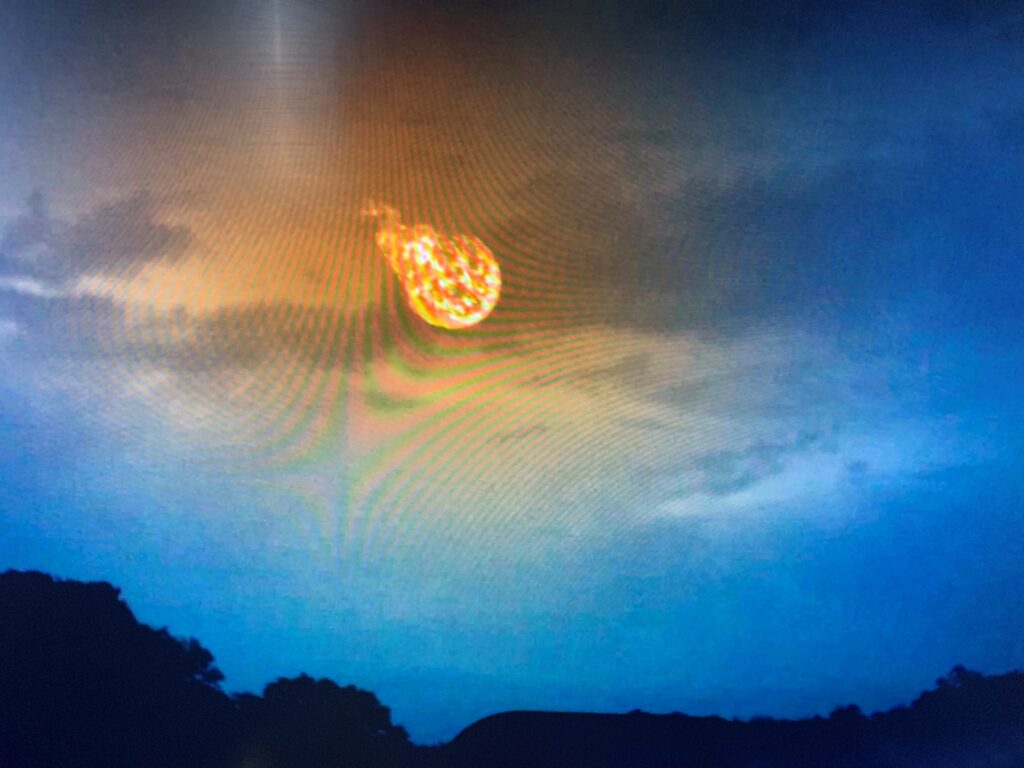 one llama per planet it seems and ours crashes in a fireball after taking out the space station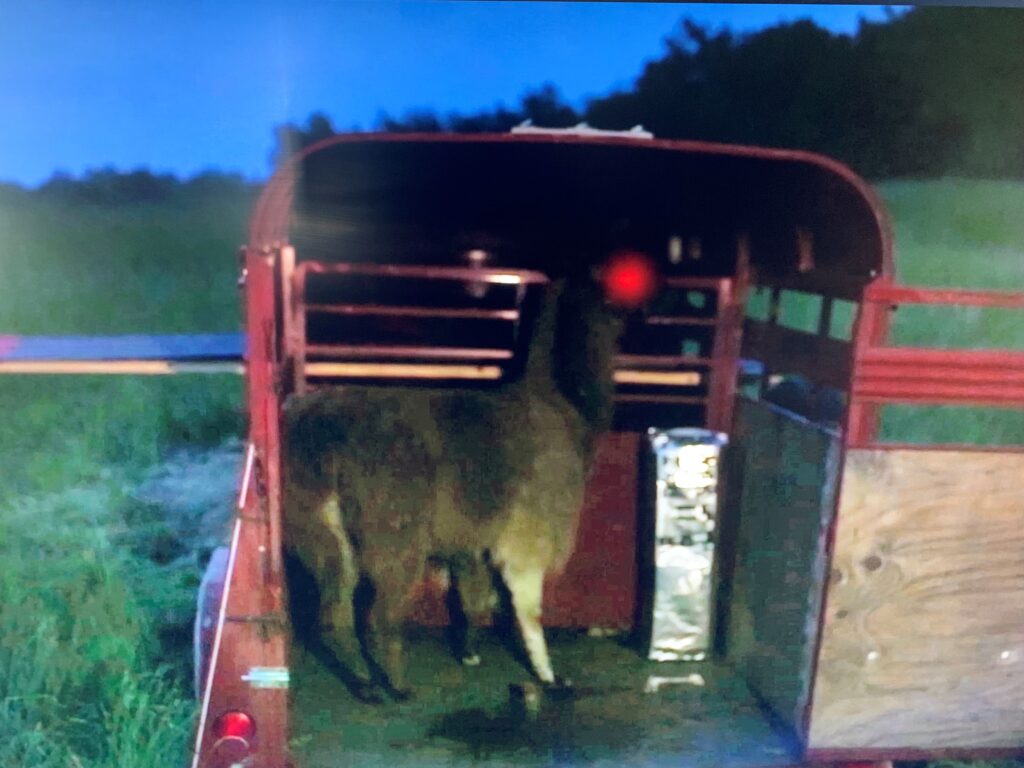 The spaceship looks just like a trailor, that's handy..
pants optional scientists examine the "space ship"
oh shit they have a helicopter
they find a furry space llama egg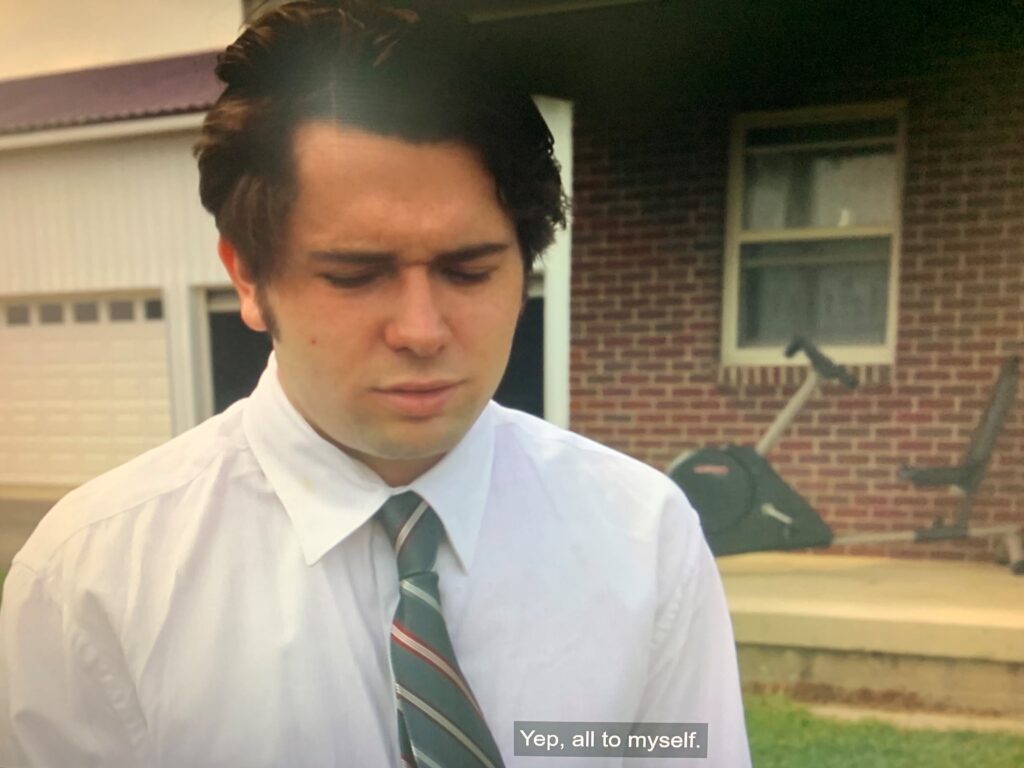 we've got our protagonists a guy who wets the bed and is being voiced over 100% of the time
and his sister who is throwing a party at their grandparents house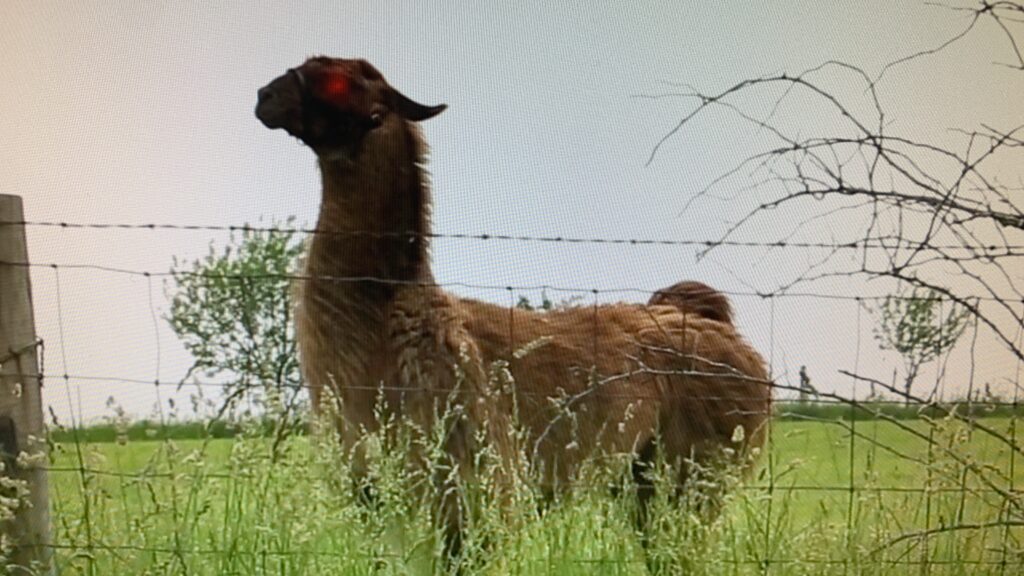 they notice a llama and assume their grandparents bought it to waste money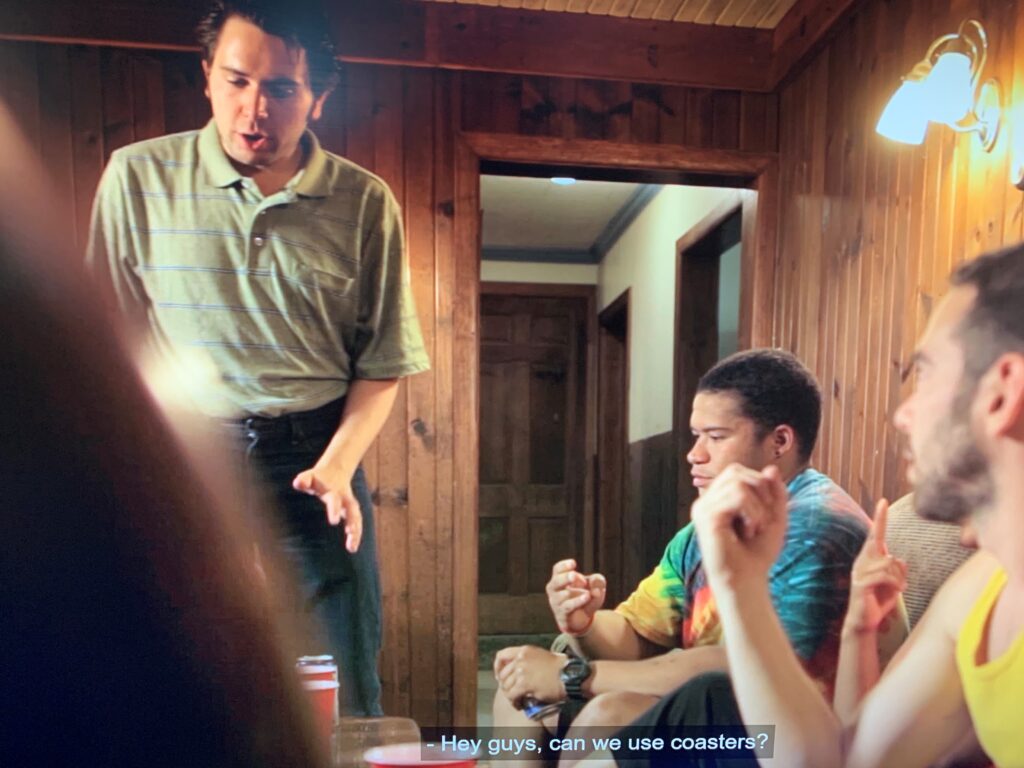 our lame party begins.. the boy is wigging out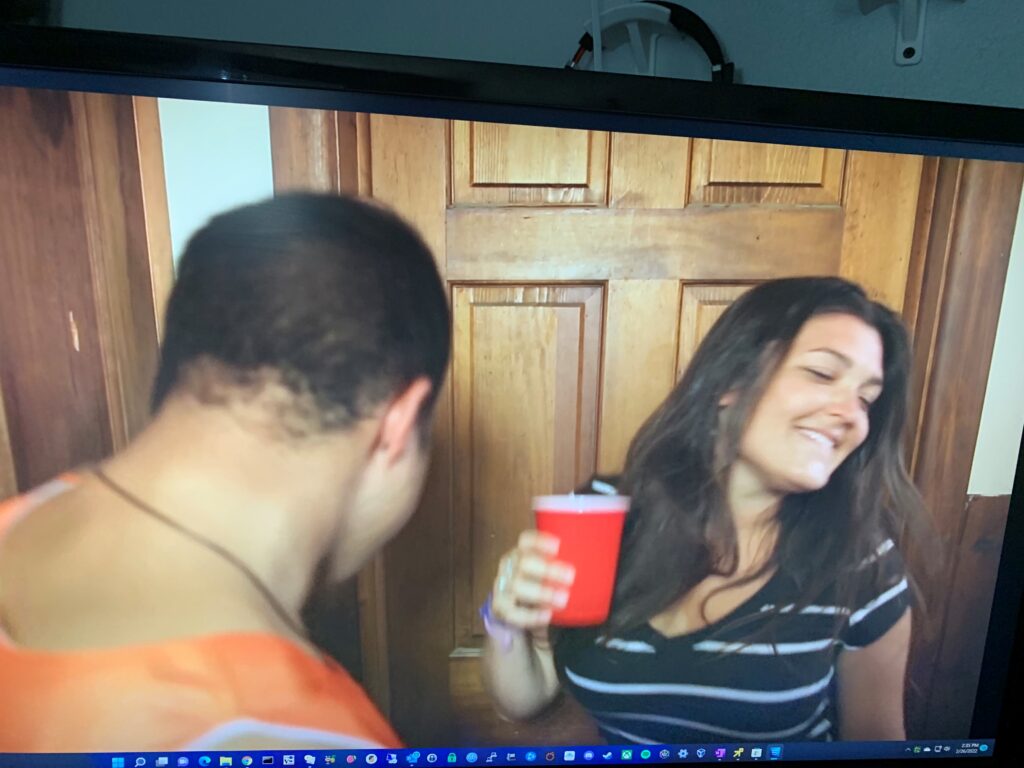 3 whole minutes of weird dancing while the girl tries to arrange to get her brother laid
one of the party goers who is late runs into the llama who uses laser eyes to blow up their car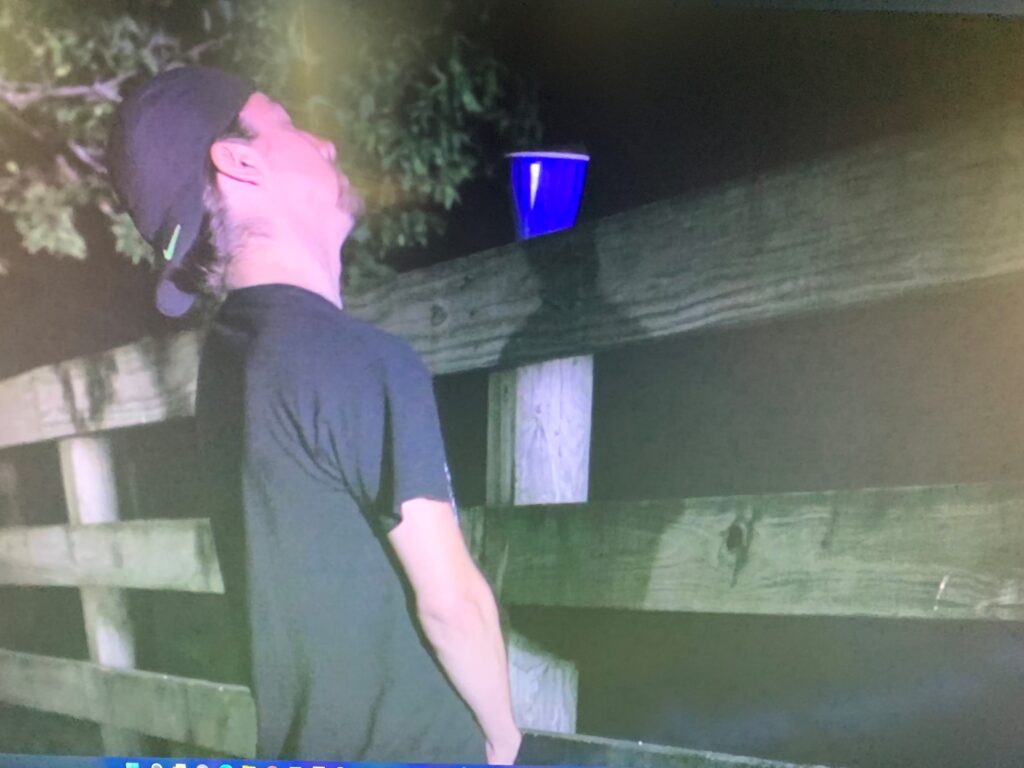 another goes outside because who uses a bathroom?
he's trying to convince everyone to leave
they would rather die and have never seen a horror movie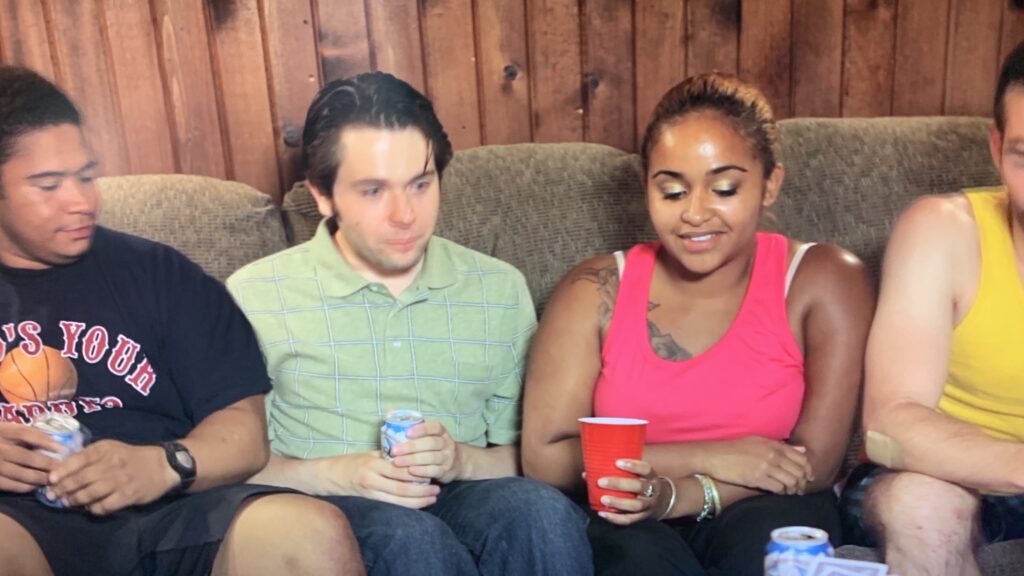 this is the girl they are trying to set him up with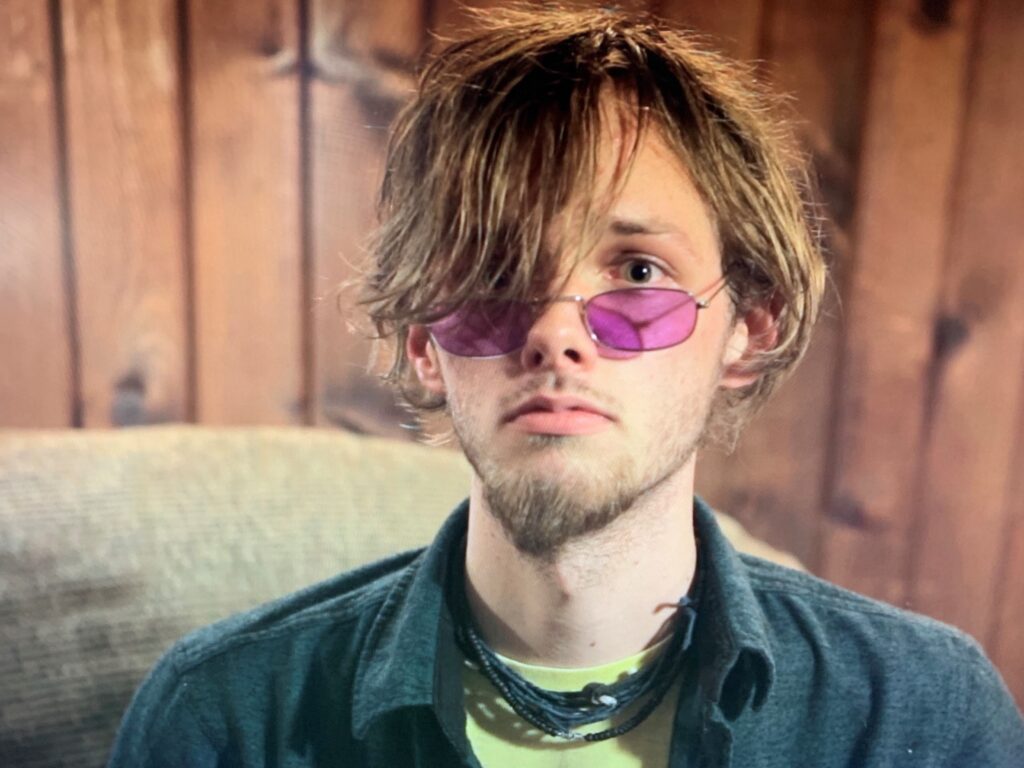 weird pause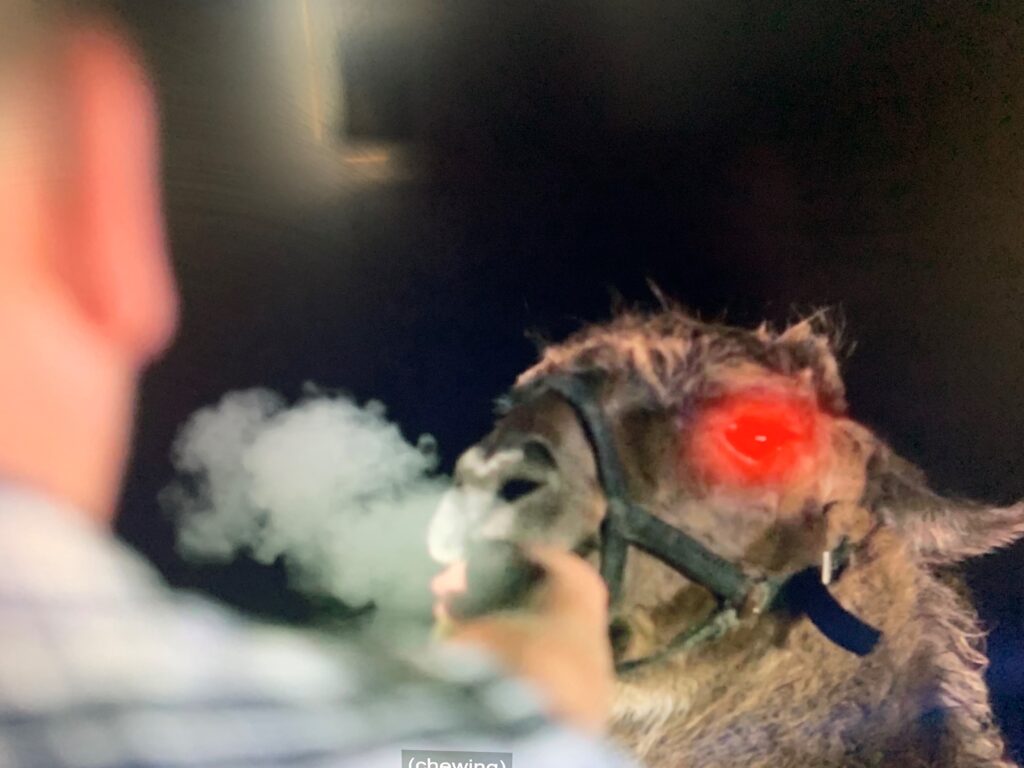 one of the party goers tries to make the llama smoke weed and it eats his fingers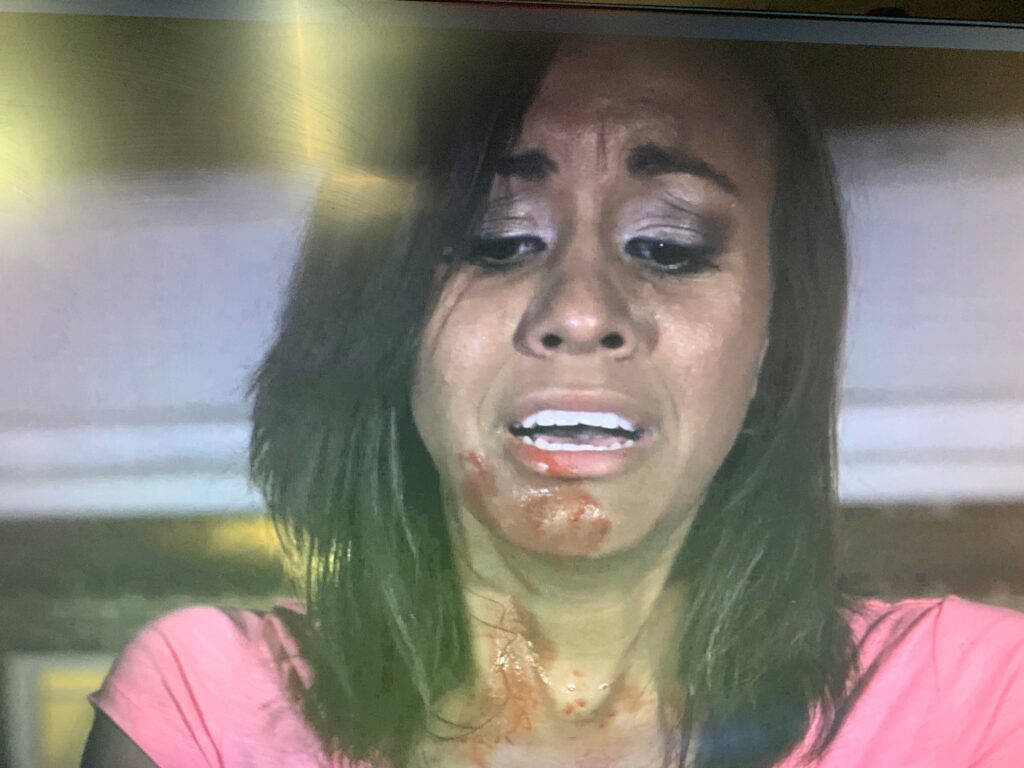 then his girlfriend gets killed after the llama throws his heart at her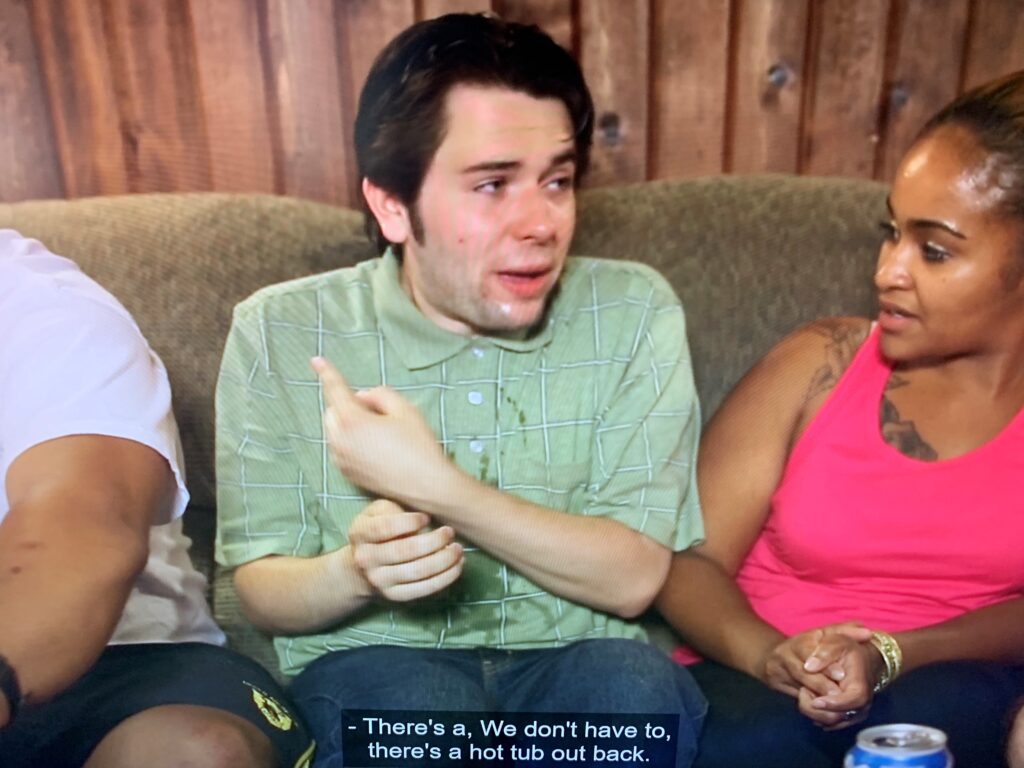 meanwhile, inside they have a drinking game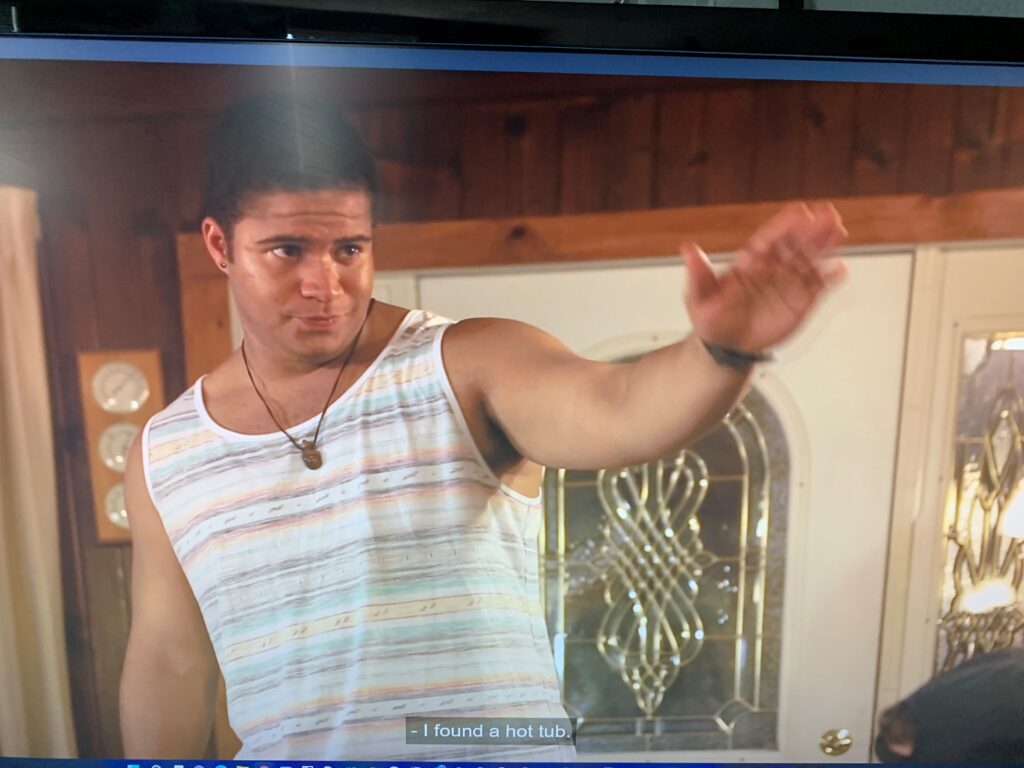 and decide to move it to the hot tub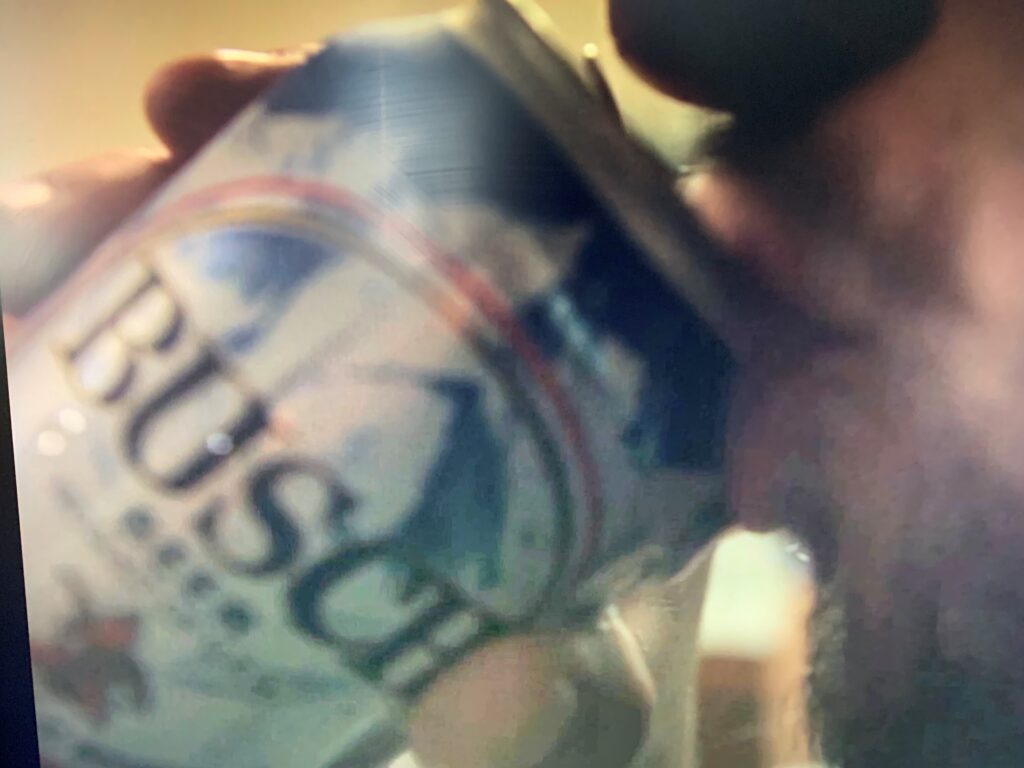 everyone is drinking busch i'm not sure how these kids expect to get drunk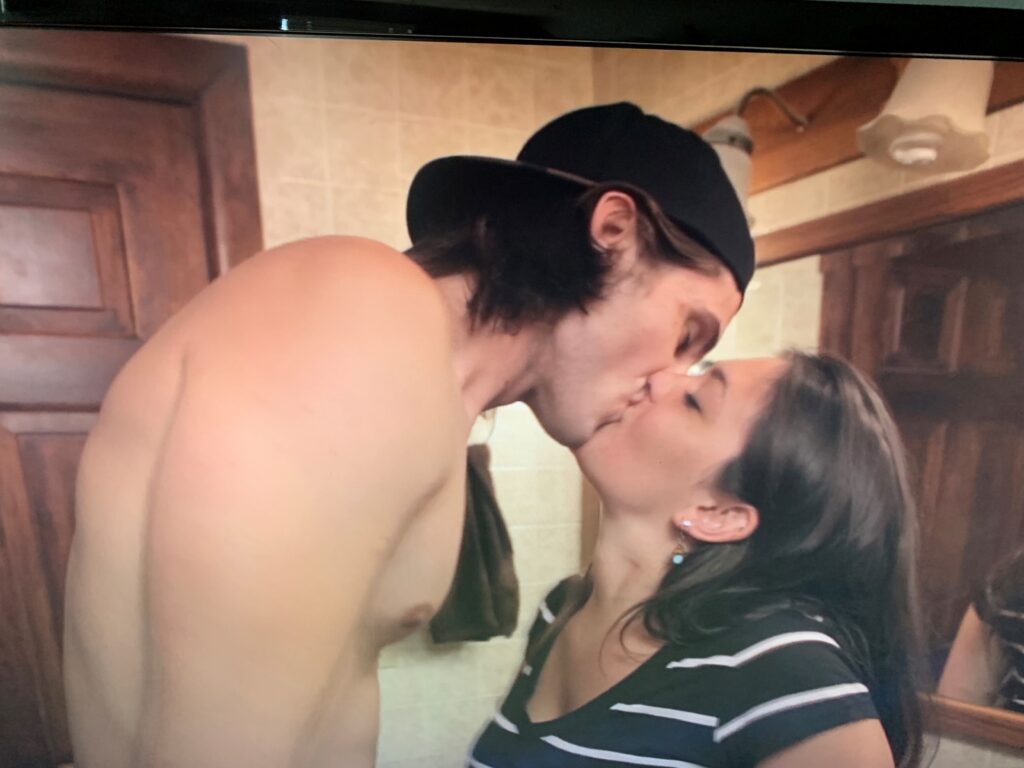 there is a sudden rash of skoodlypooping and it's nooooot sexy at all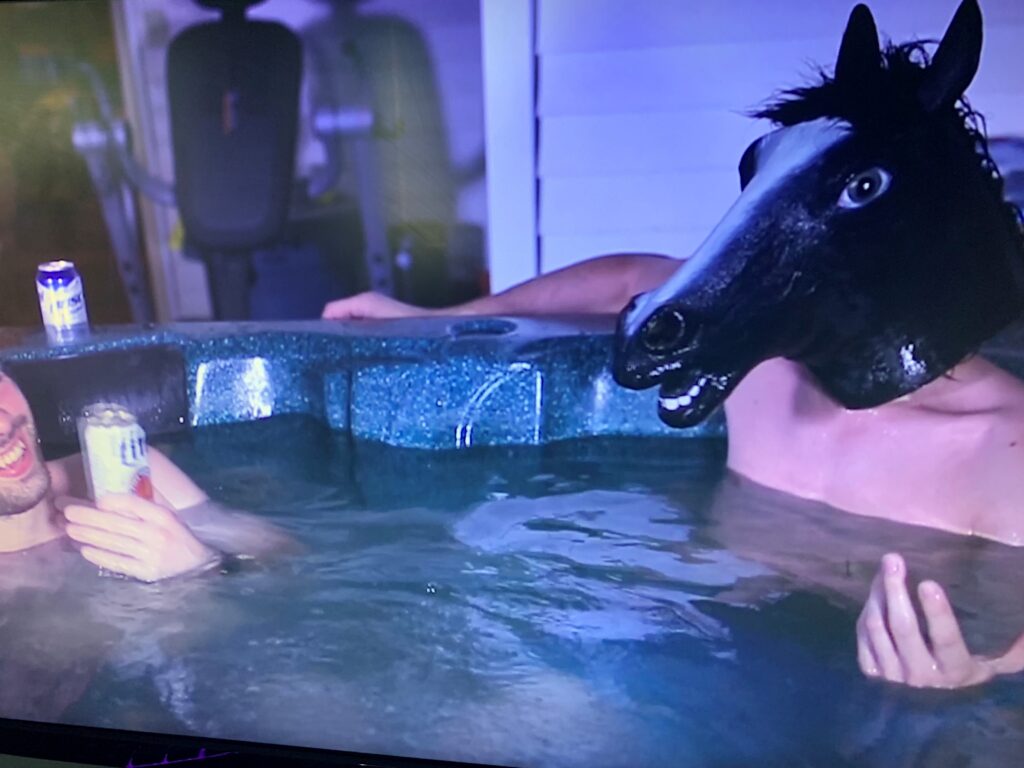 finally it's hot tub time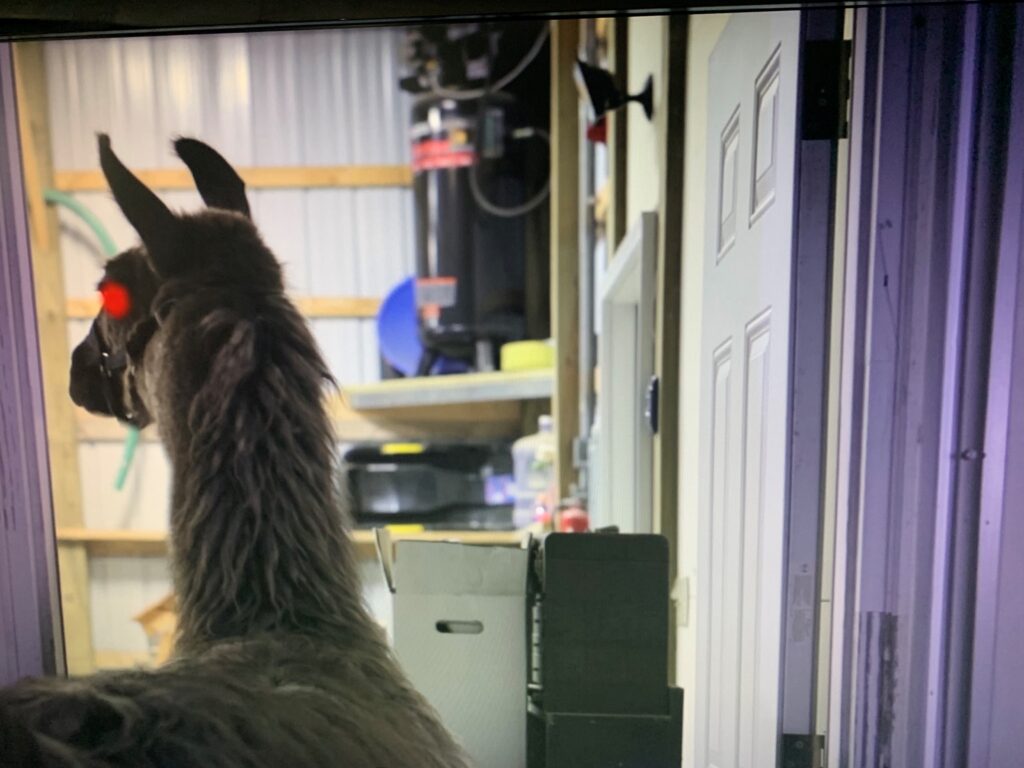 but what's this? a llama opening doors?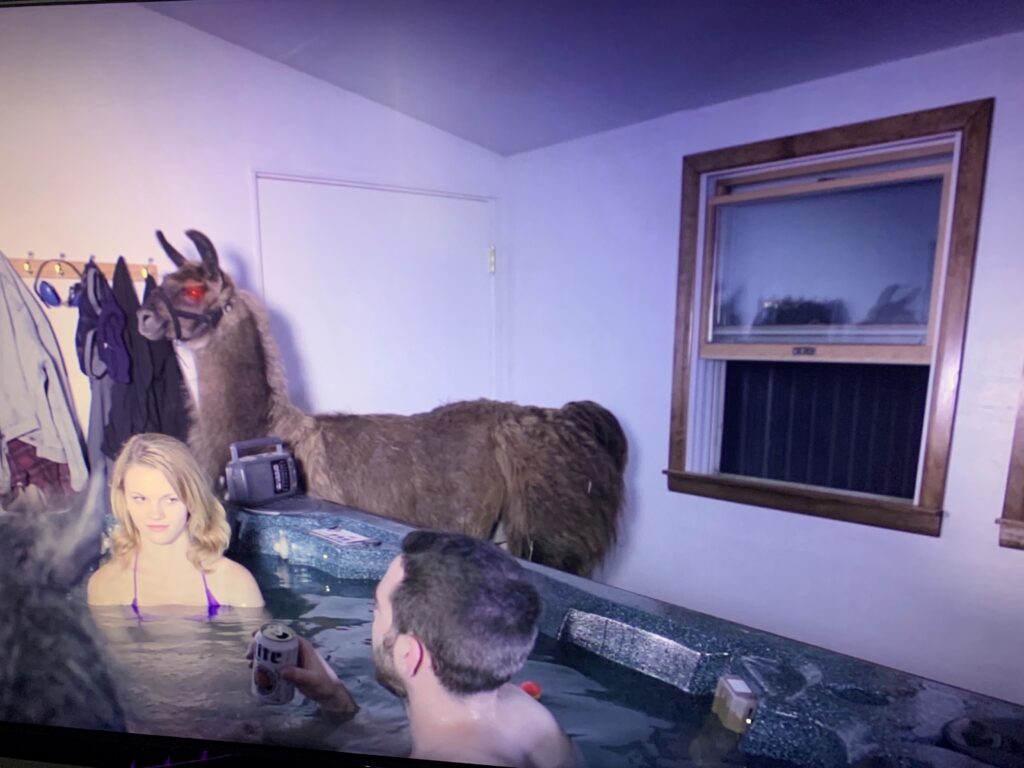 you bet it is.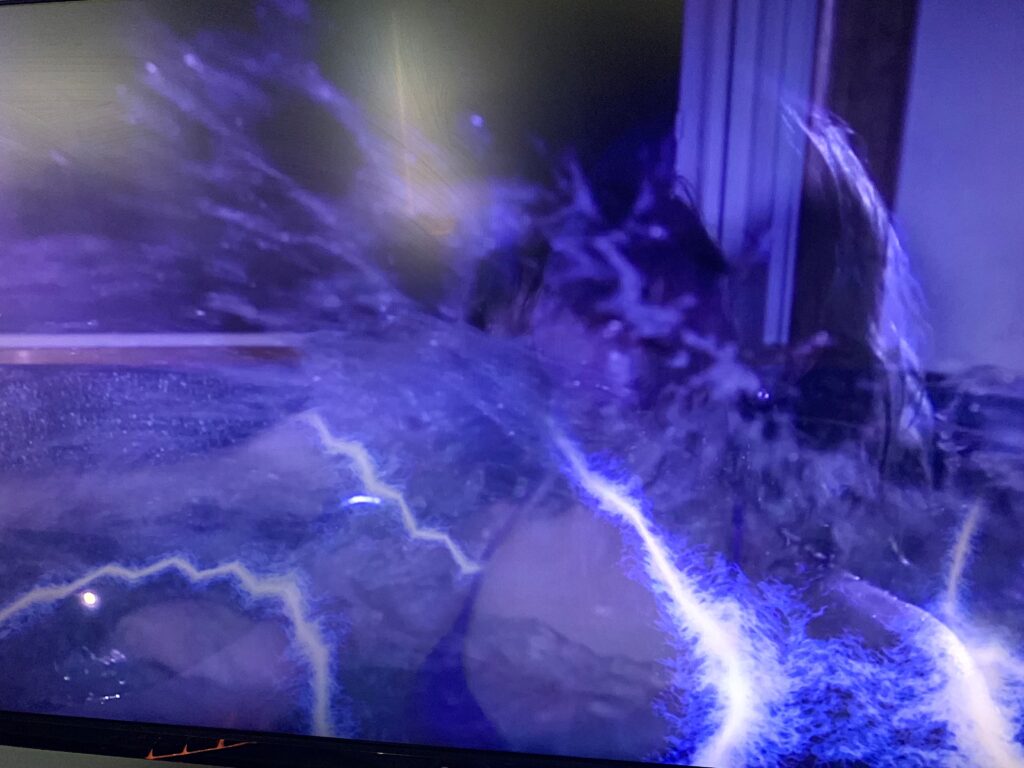 the llama kicks a radio into the hot tub and everyone wiggles around dying forever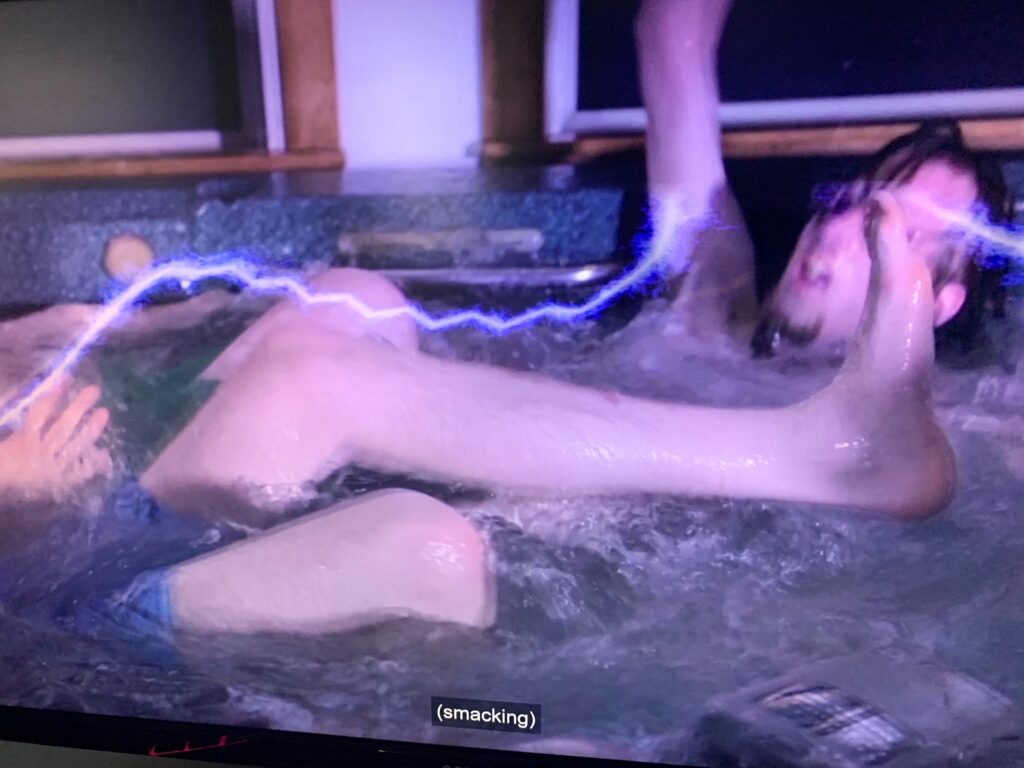 our pisser from earlier sees this and runs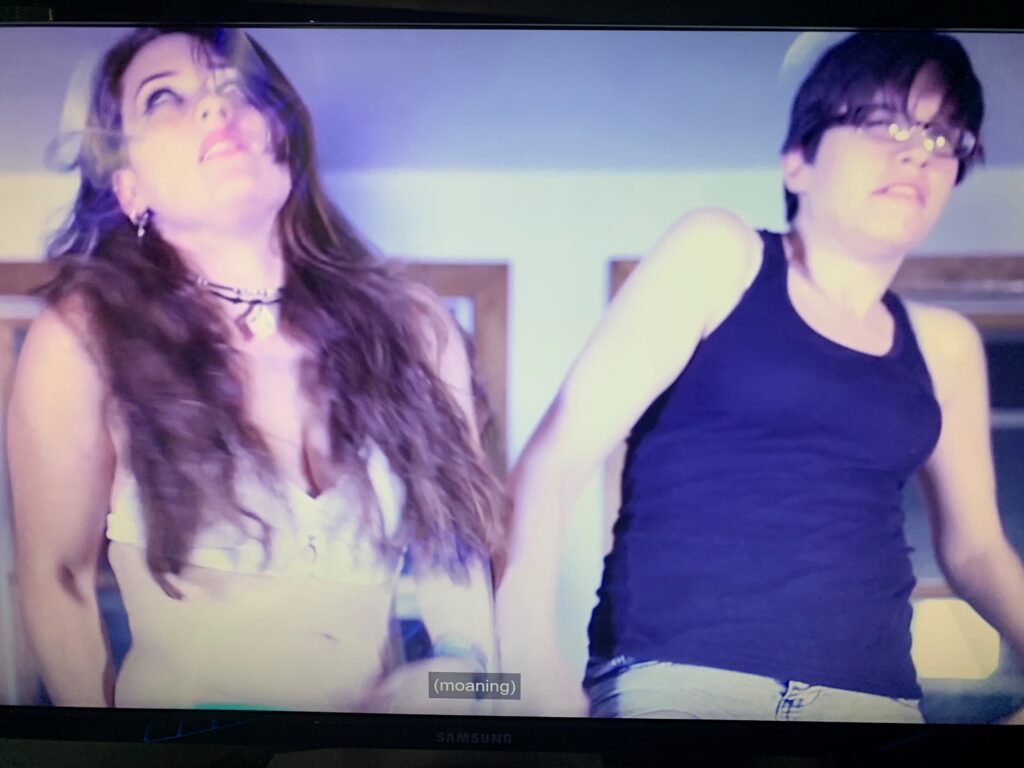 and two more girls see this and get in anyway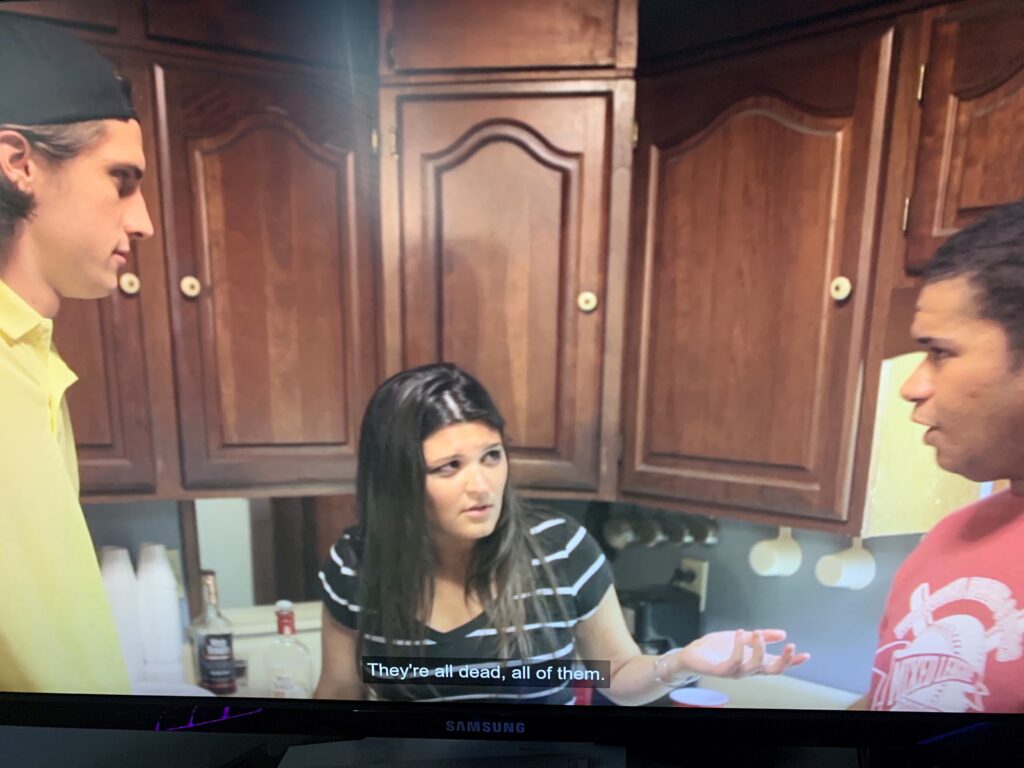 the remaining people discover the deaths and decide to call for help but alas no bars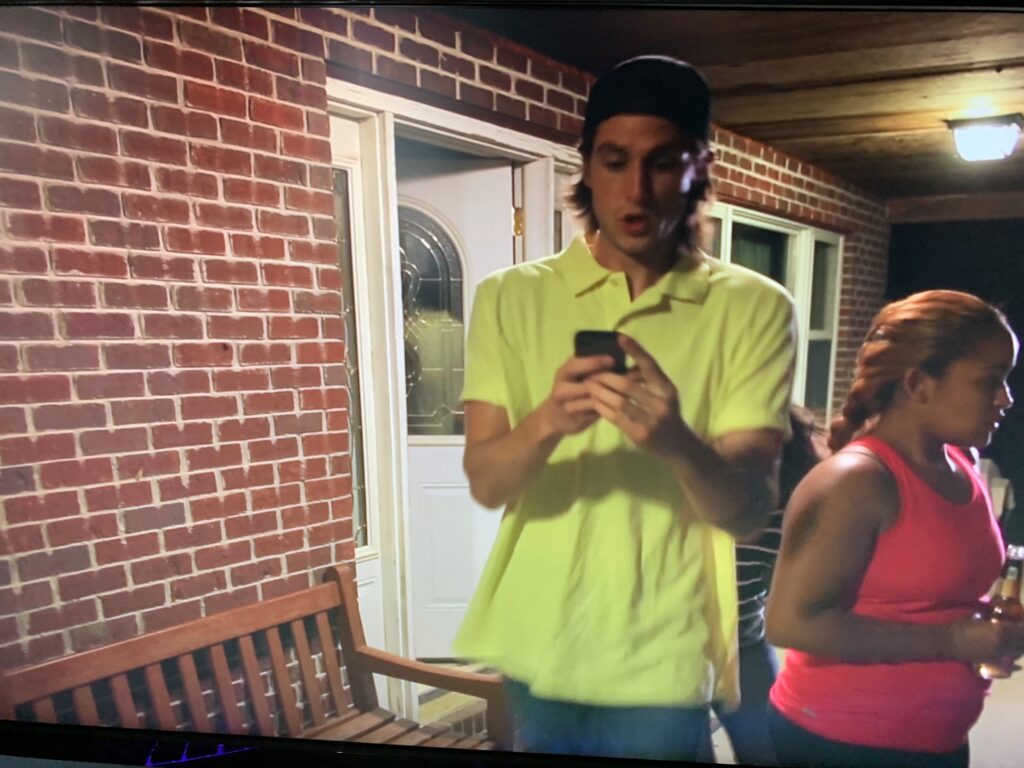 so they go outside…
the Llama predictably appears
kills more guests
and throws up on one
which turns him into a half lama half human?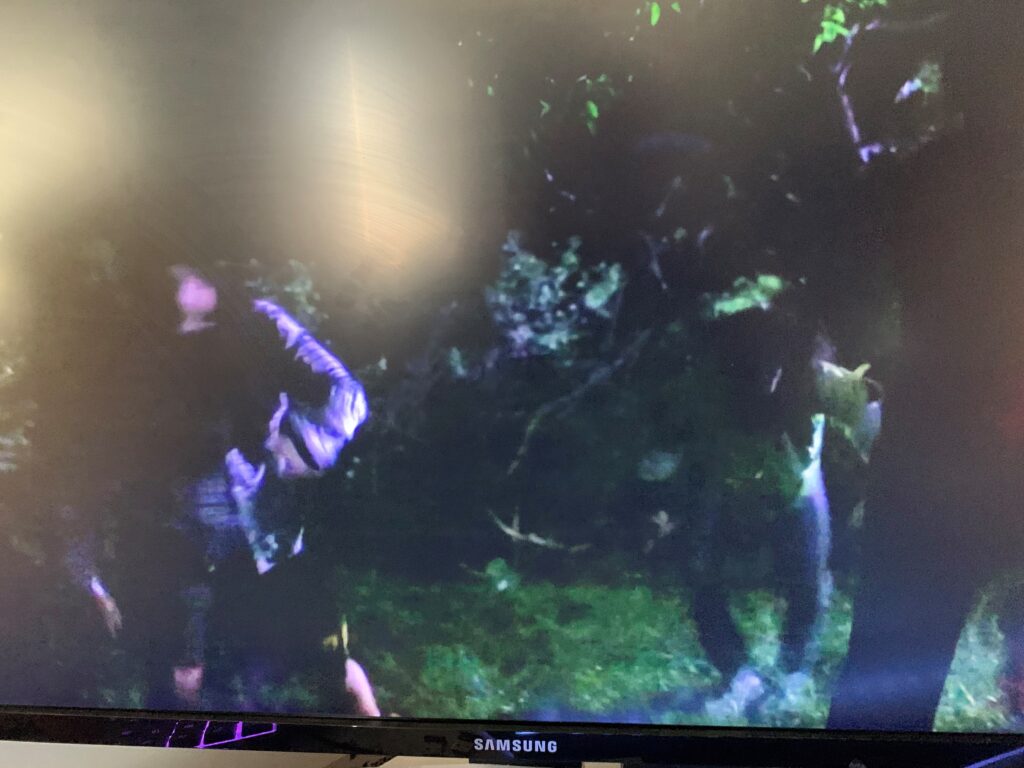 they all make a break for it eventually to the woods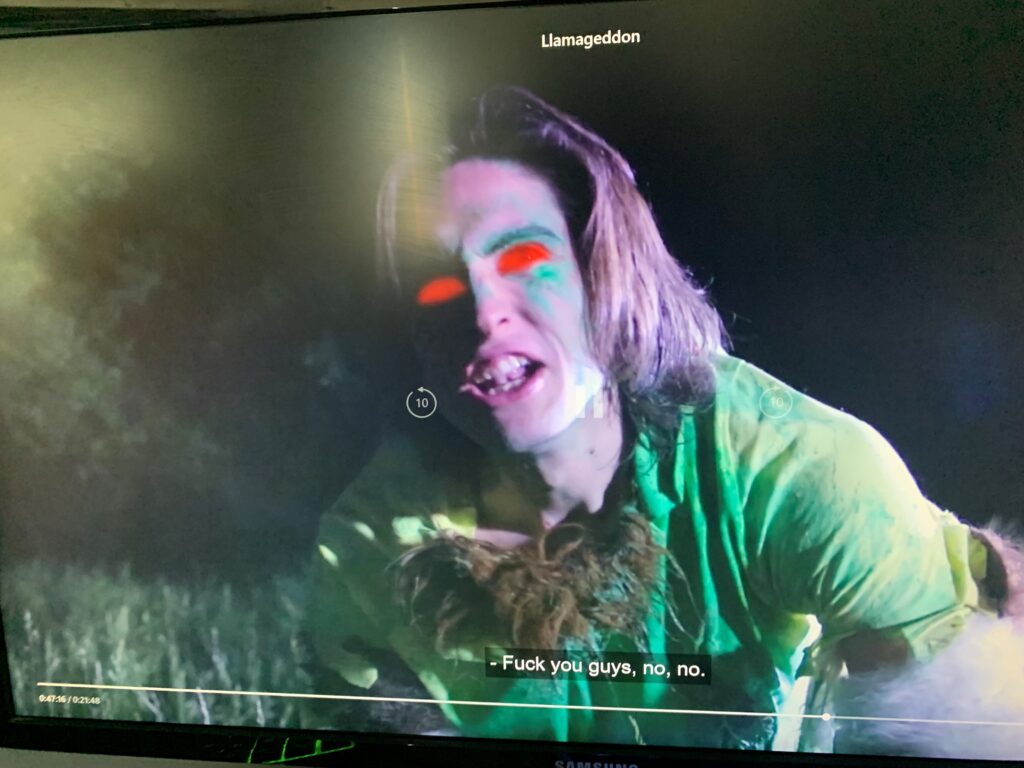 but leave the half llama behind so he runs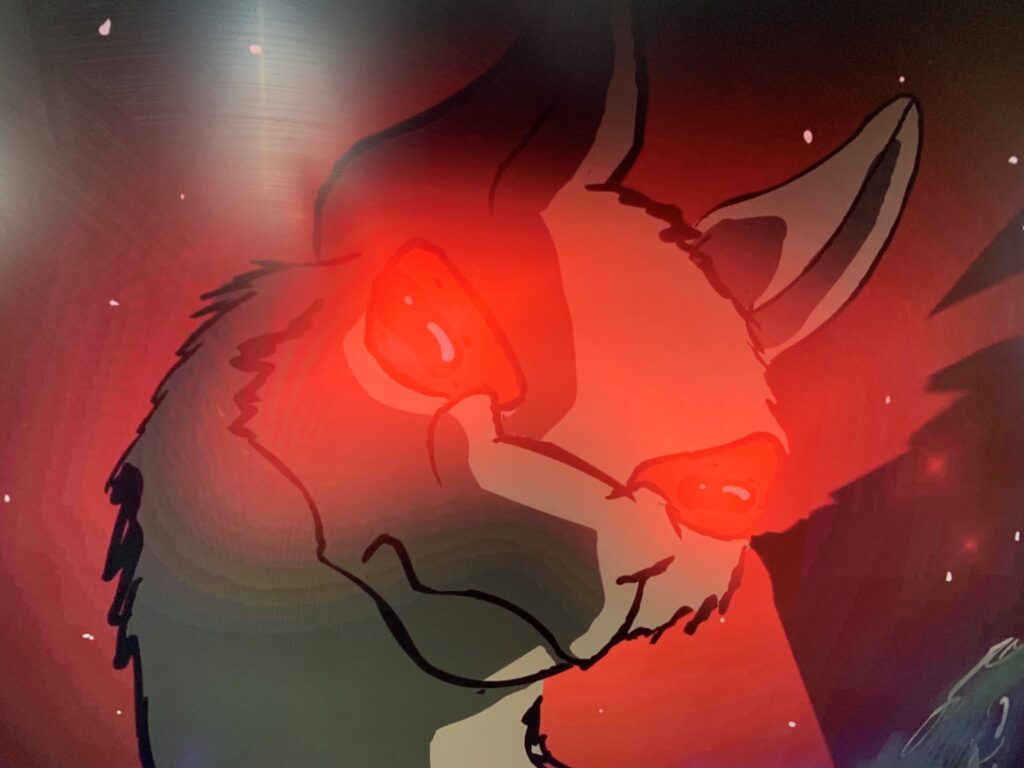 then it turns animated again and he's like.. eaten by the other llama?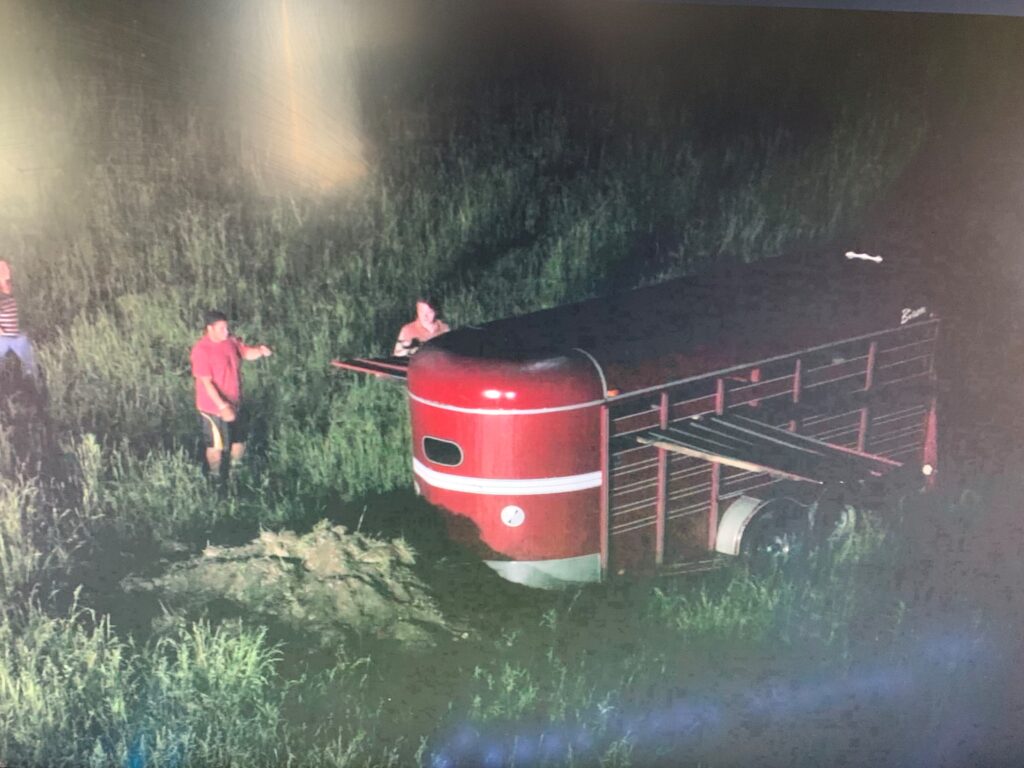 they come across the ship
another one of them dies after finding a space stick and giving a as speech.. suddenly he's got a star trek shirt on too
they run to a barn and hide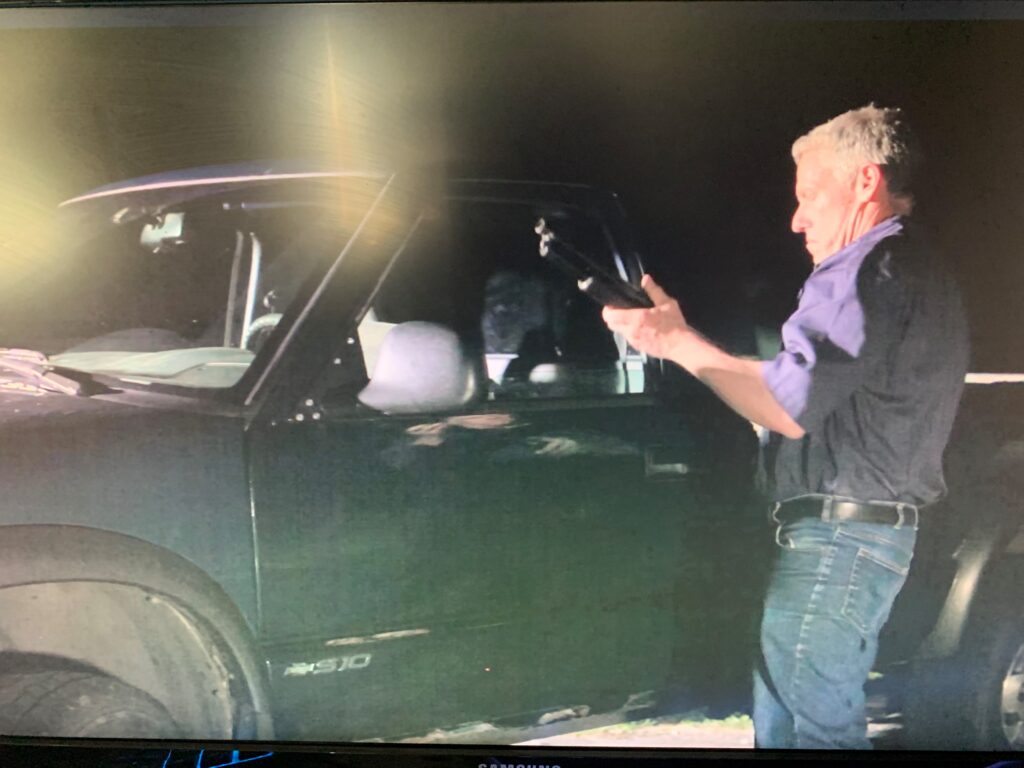 this leaves the brother and sister from earlier, and their dad shows up and gets a gun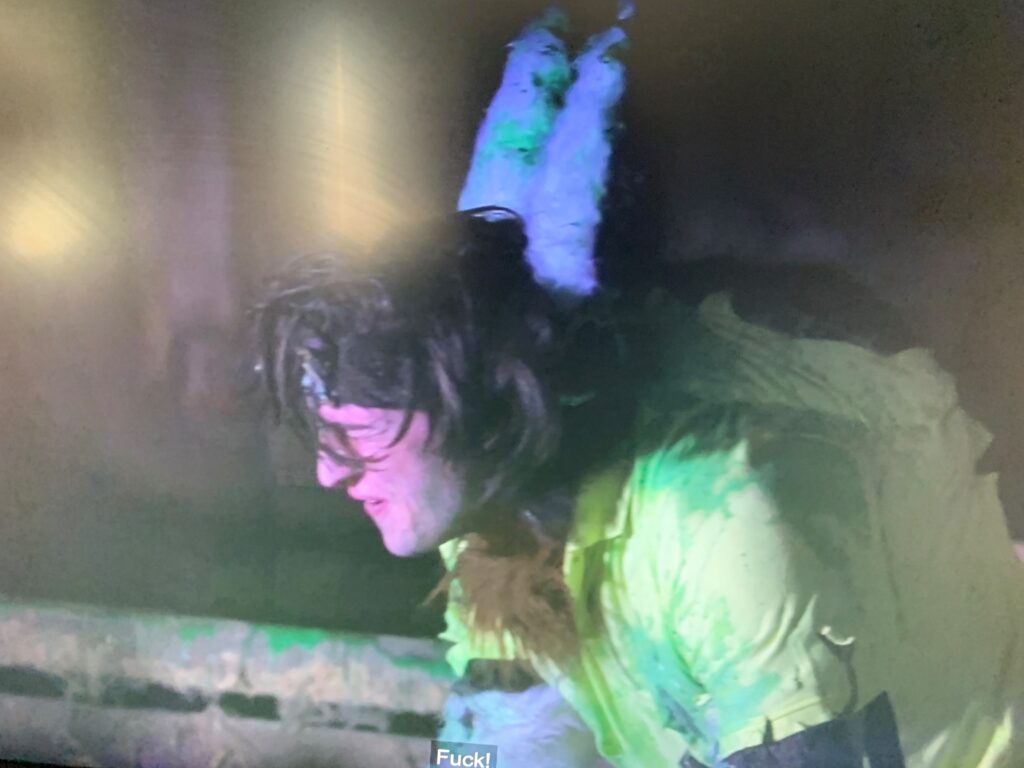 turns out half llama isn't dead but is pregnant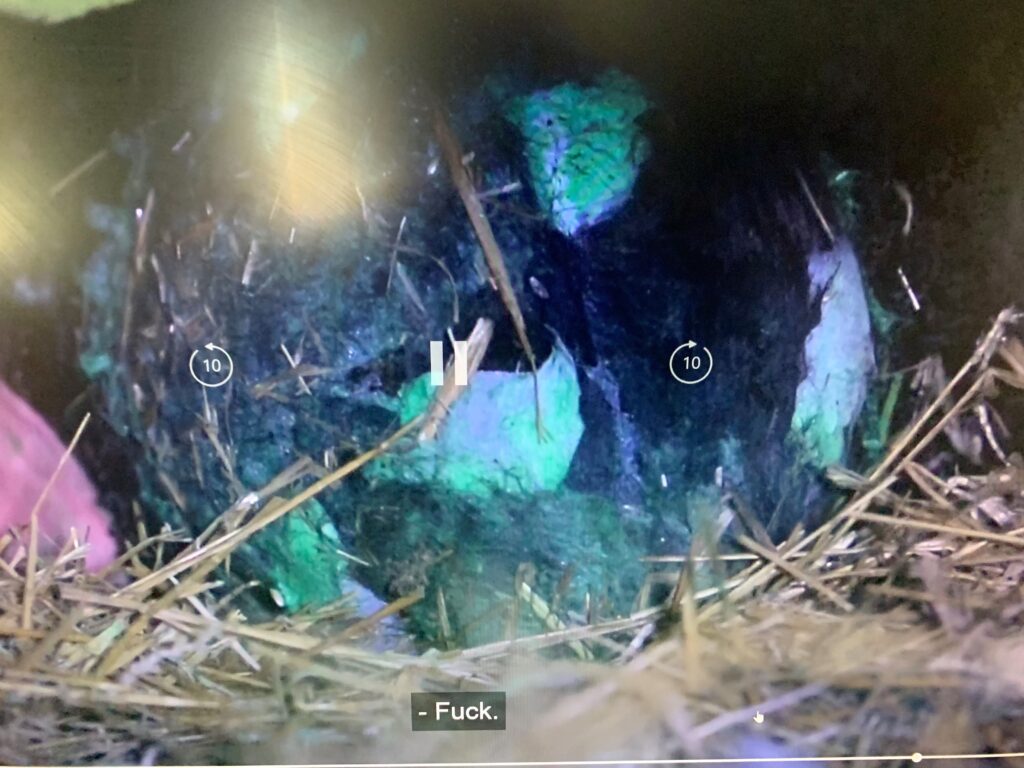 so they lay more eggs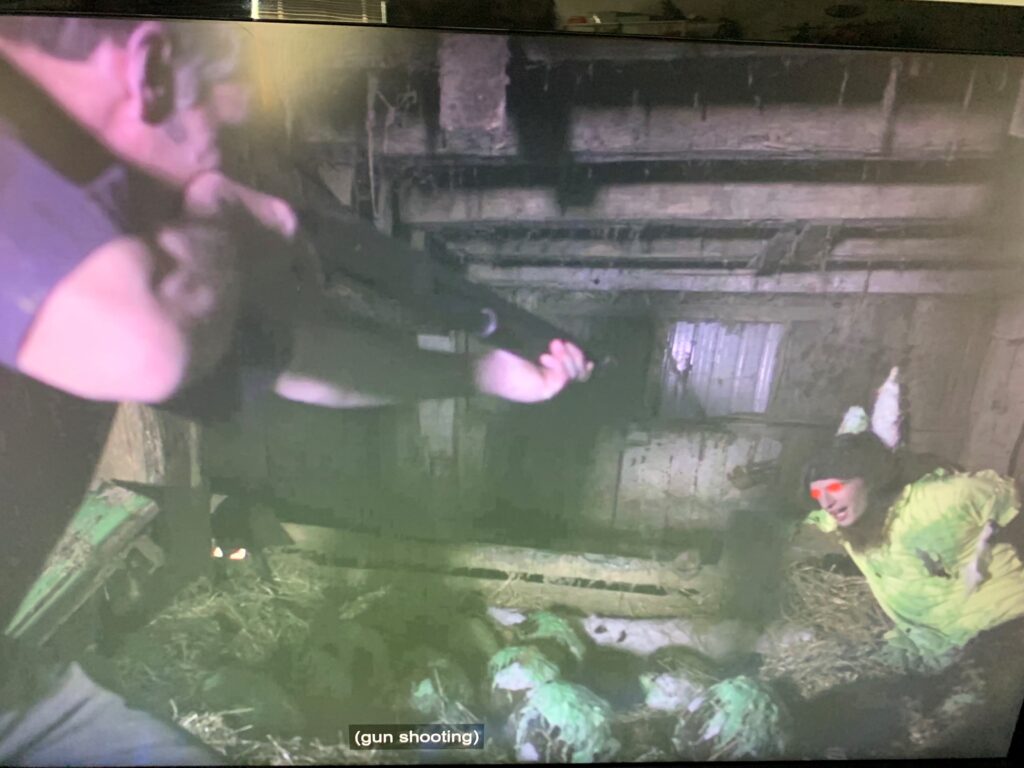 and then beg dad to kill them
then he killed the eggs but not after they started hatching
then he squares off against the llama who bites his neck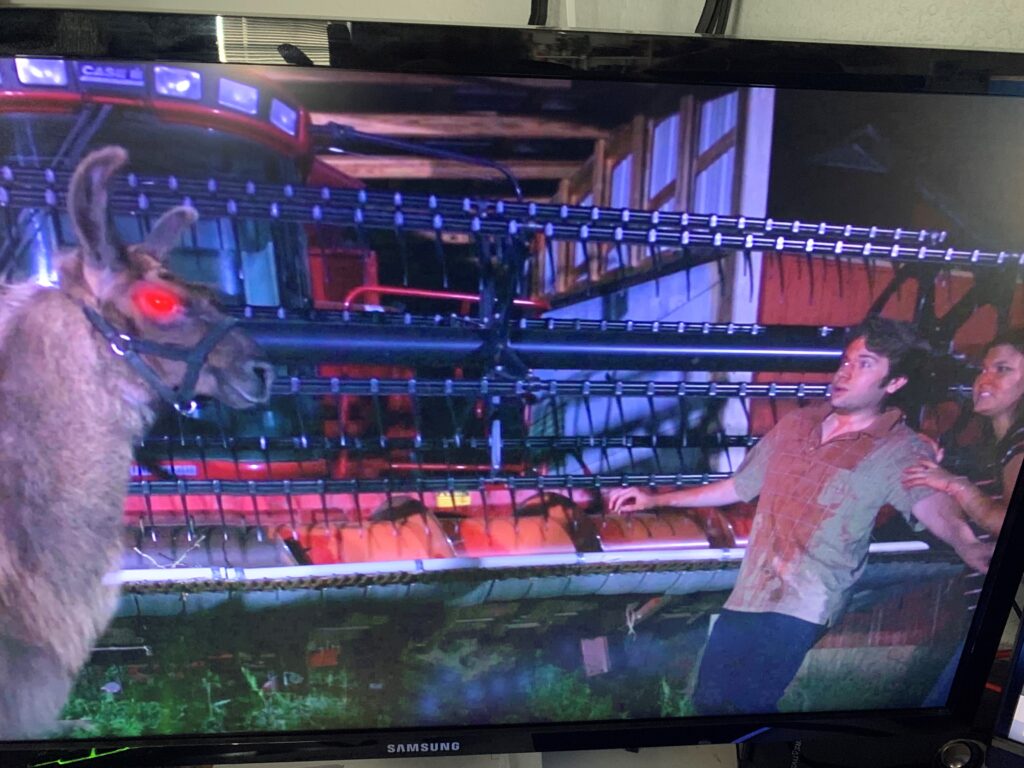 our heroes? run in front of a combine and their fate is sealed
but look it's dad!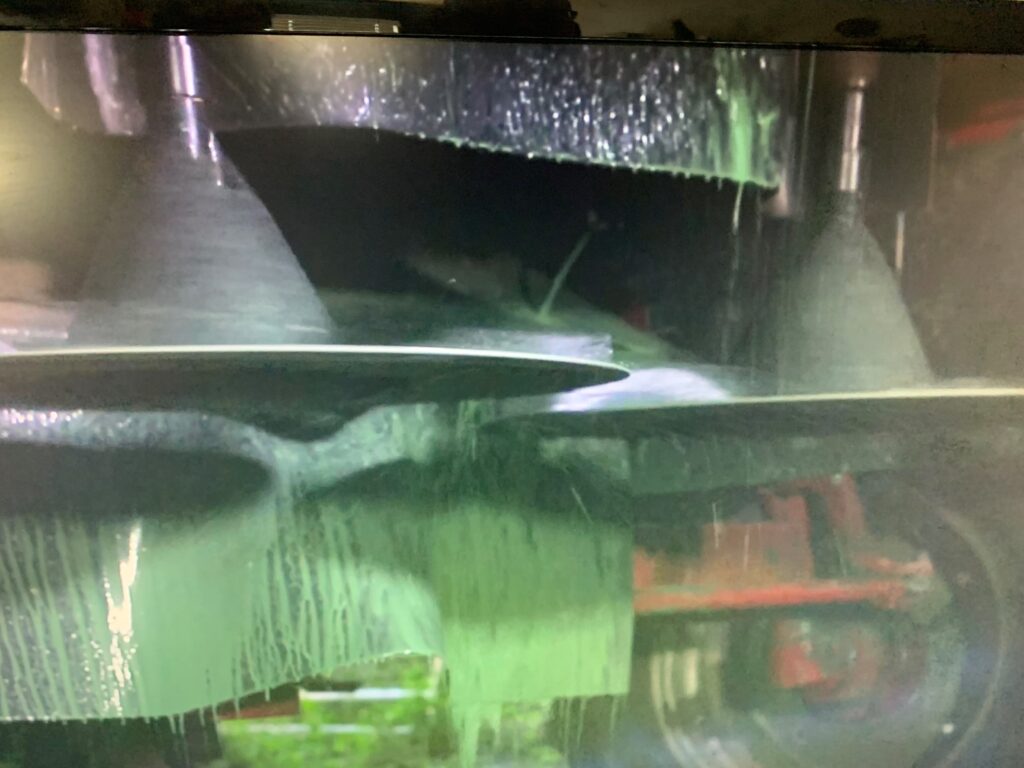 and the llama is presumably killed
and dad finally dies
and they look up as more llamas crash into the planet
and that's IT.2 out of 5 bad everything had comedy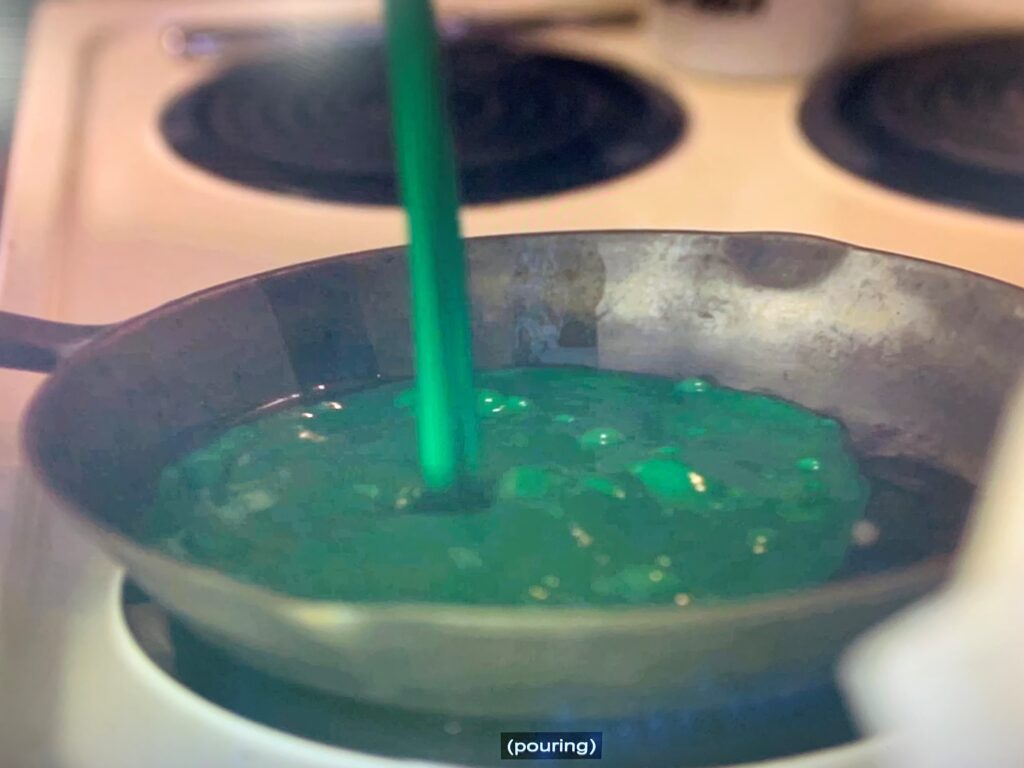 a end credits scene is someone cracking one of the eggs into a pan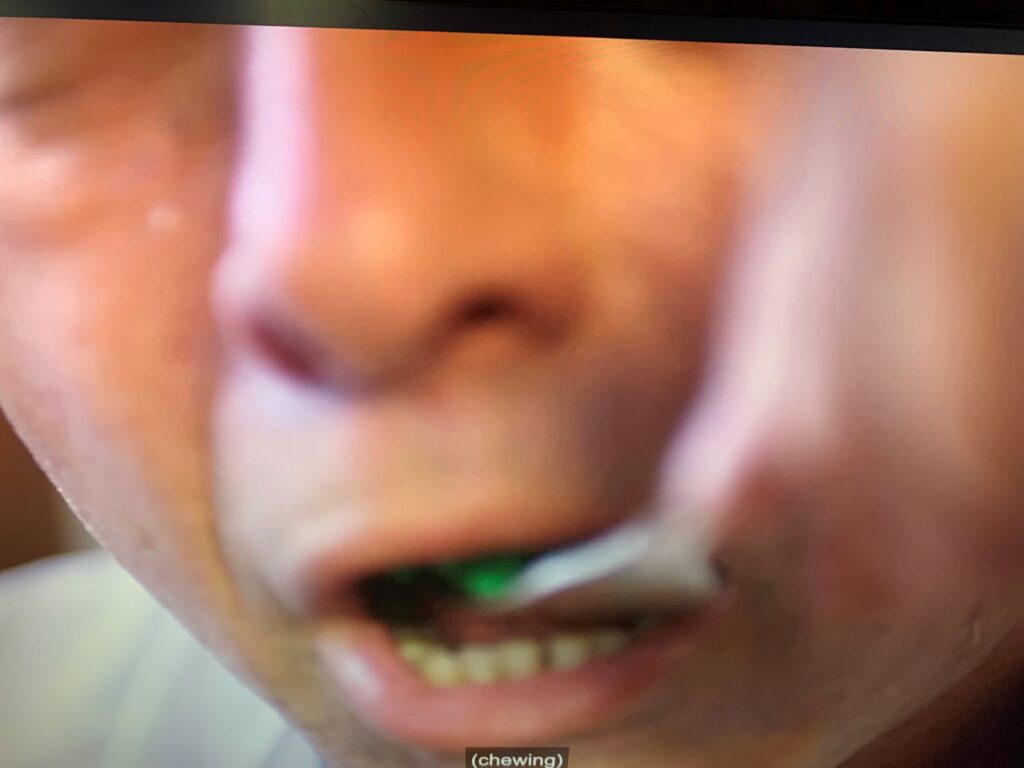 And Eating it.
Boy that was rough.. we are still deciding on next weeks.. descent into madness.
Tags:
2015
,
busch
,
llamas
,
prime